Depaving involves many environmental elements that can be used in and outside of the classroom to engage students it a depaving or regreening project. We've gathered these resources to help you teach about topics like: the effects of stormwater pollution and benefits of permeable surfaces, the urban heat-island effect, the impact of trees and urban nature.
Depaving 101
– download the lesson
Depaving and Watershed Health
– download the lesson
Critters in the Urban Environment
– download the lesson
Doing the Depave Math
– Caluclating area, volume, stromwater. download the lesson
Field Trip
– Take a tour of nearby stormwater facilities or greenspaces
---
Making it Fun 🙂
Engage students young and younger in your garden project with a fun and educational activity – here's a few ideas.
– Rain Art by Rainworks using NeverWet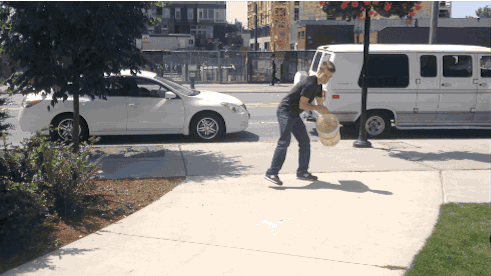 – Red Rover, Red Rover, Let Stormwater Come Over. Same game, with an environmental twist.
– Something else fun
---
Other Depave-related Educational Resources
– you tube videos etc.
– you tube videos etc.